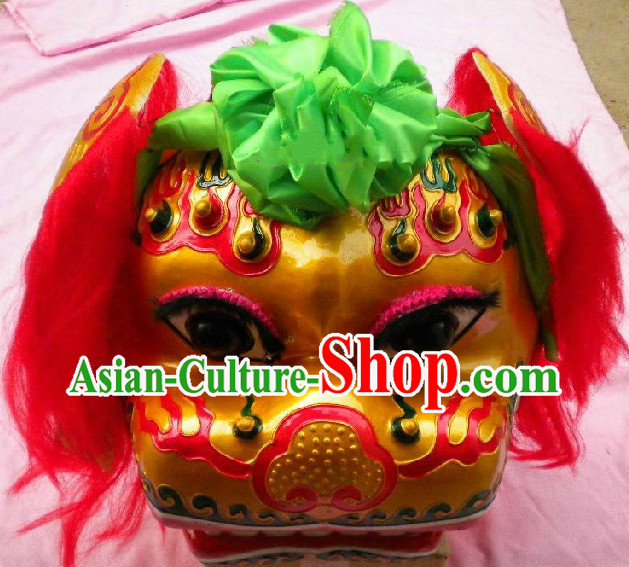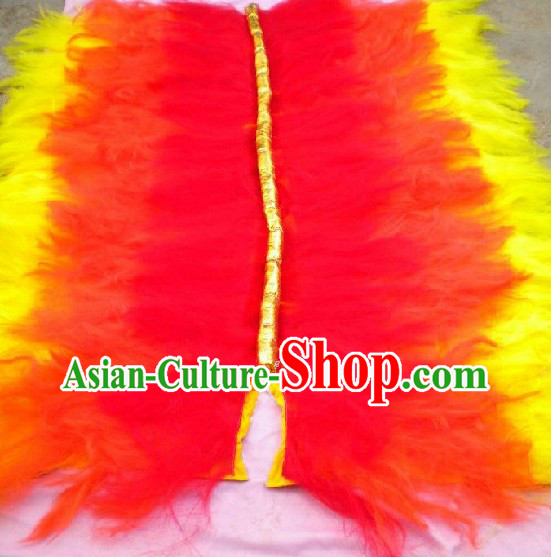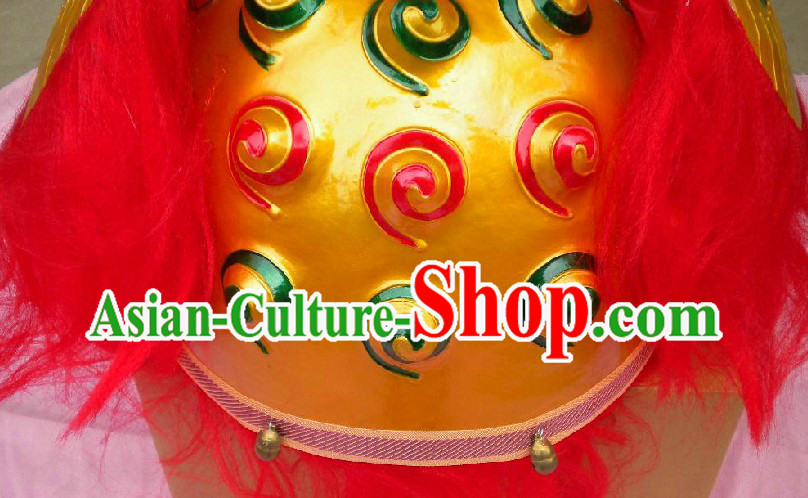 All handmade and painted by our top traditional Chinese craftsmen. It is not only a gorgeous set of lion dance costumes, but also rare pieces of arts, worth collecting.
Delivery: Free 2-7 days worldwide delivery to your door via DHL, EMS, UPS or FedEx.
Size: size 3 which suits most adults (Size 1, 2, 4, 5 are also available, you may leave us a message in the order form if you choose other size)
This complete set of lion dance costumes include the following parts:
1. the lion head;
2. the long lion tail;
3. the lion collar;
4. two pairs of lion pants;
5. the leading dancer costume;
6. two lion dance belts.
Free gifts:
1. Traditional Silk Red Scroll which values $100: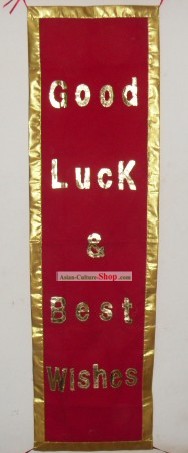 2. the music CD of lion dance performance
3.the valuable teaching 2DVD of playing lion Dance and dragon dance