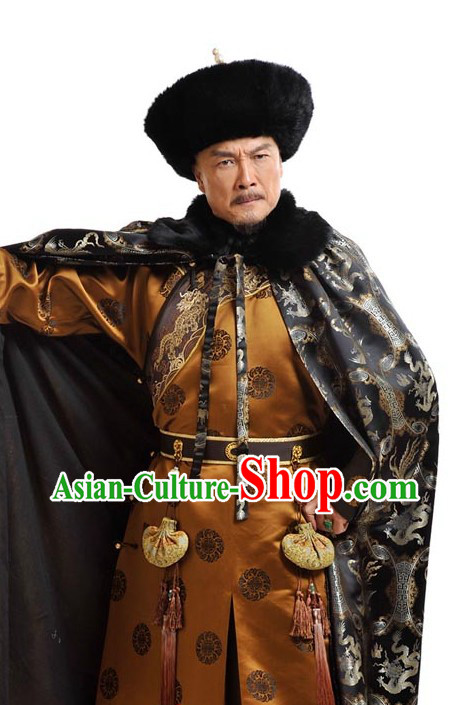 The Kangxi Emperor (May 4, 1654 ¡§C December 20, 1722) was the third Emperor of the Manchu Qing dynasty, and the second Qing emperor to rule over all of China, from 1661 to 1722. He is known as one of the greatest Chinese emperors in history. His reign of 61 years makes him the longest-reigning Emperor of China in history, though it should be noted that having ascended the throne aged 8, he did not exercise much, if any control, over the empire, that role being fulfilled by his 4 guardians and his grandmother the Empress Dowager Xiaozhuang.

Delivery: Free 2-7 days worldwide delivery to your door via DHL, EMS, UPS or FedEx.

Handicraft: Well made by the best traditional Chinese tailors using high quality fabrics.

Size: All sizes of the size charts are in stock. If you want to customize it free, you may leave us a note during checkout with your size number or measurements of your height, weight, bust, waist and hip.