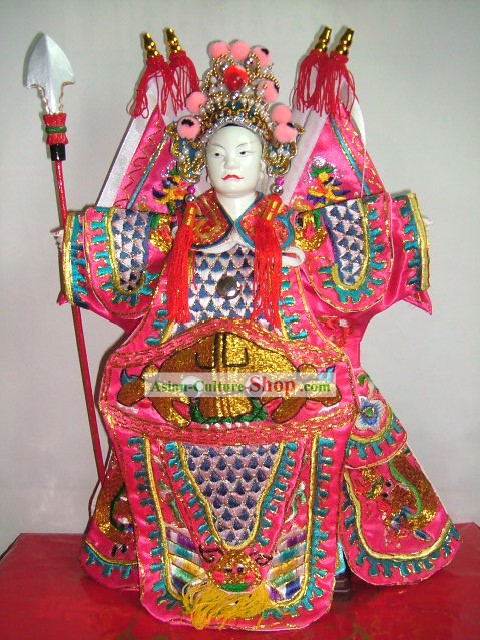 Height:16inch
Packing:15.5*9.9inch
Craft:handmade embroidery
Date of Creation:1975
Subject:puppet
Region:Peking

The Chinese Puppet Show (kuileixi) is known as mu'ouxi (play of wooden dolls), in the country, which has its roots in remote time. Traditionally, Puppet Show comes in three forms: the rod-top puppet, the marionette or string puppet and the glove or hand puppet. In China, the rod-top puppet is the most popular show.