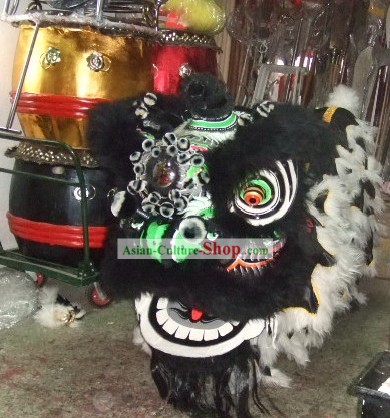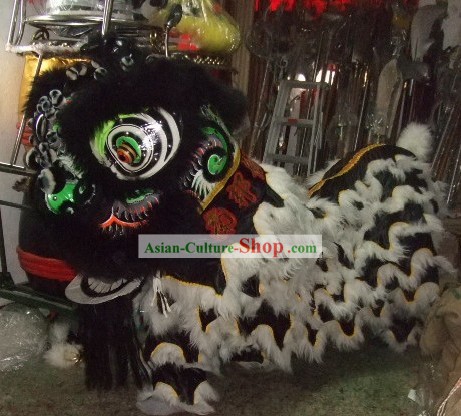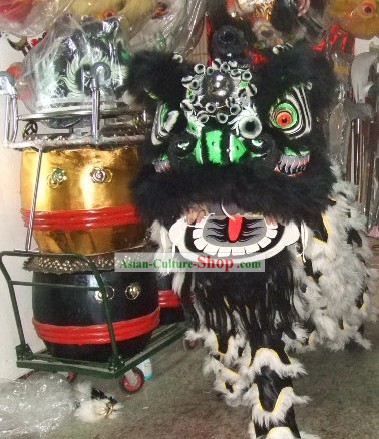 All handmade and painted by the Chinese famous time-honored workshop craftsmen. It is not only a gorgeous and durable set of lion dance costume, but also rare pieces of arts, worth collecting.
Use:
1. professional international lion dance competition
2. happy celebration
3. parade
4. martial arts practice and performance
Size: the size which suits most adult
This item includes the following parts:
1. the lion head
2. the long sheep wool lion tail
3. the lion collar
4. two sheep wool pants
5. two pairs of shoes covers
Free Gifts:
1. the folk music CD of the lion dance
2. the Valuable Teaching 2 DVD of Chinese Dragon Dance and Lion Dance Performance
3. the Traditional Silk Red Lucky Scroll which values $98
Characters:
1. marvellous handicraft details of Chinese top traditional craftsmen who have been making lions for over 40 years
2. supreme delicate painting details
Delivery fee: fully on the workshop
Delivery: 2-7 days fast air delivery to your door after sending out
Be Customized with Your Own Logo Design Free: if you want the traditional craftsmen to custom the name or several words on the lion tail, you can leave a message in the order form when order. This custom made service is free.